Our three-season room can add months to your porch enjoyment. Create a new living space or add windows to an existing screen room. Our custom three-season rooms using our Cranbrook Sliding Porch Window and our 644 & 645 system.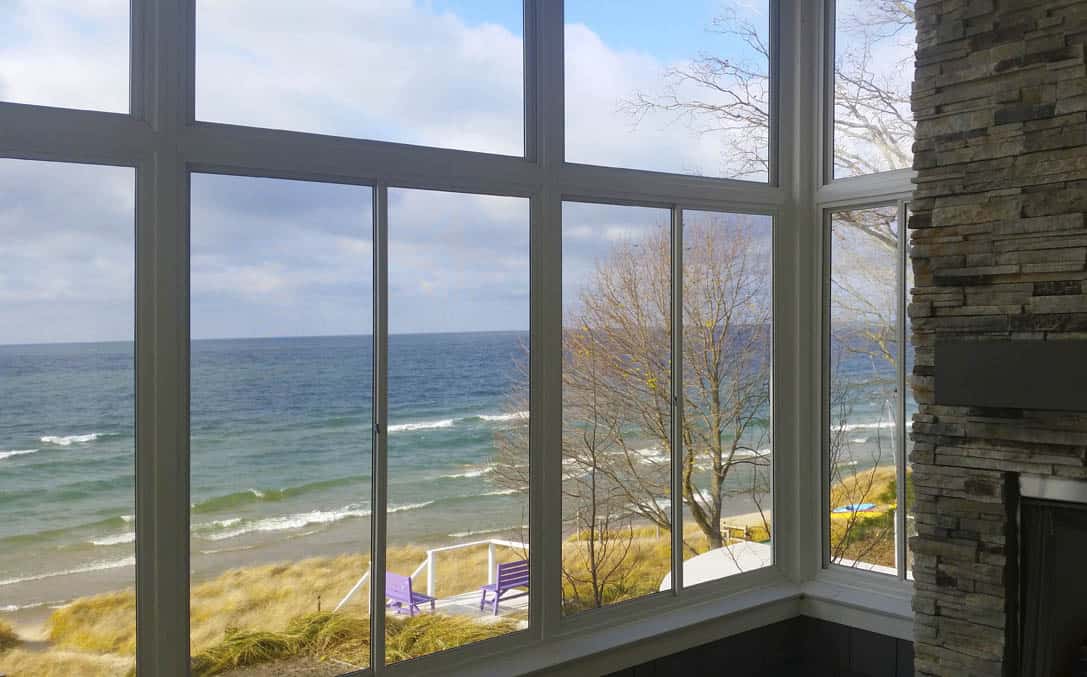 Cranbrook Sliding Porch Window
Rodenhouse Door and Window Inc. manufactures Cranbrook Sliding Porch Windows. We offer three different styles of this window to fit all of your needs.
These windows are designed to convert your existing porch to a three-season room, using your framing or our 644 & 645 system. All cranbrook sliders have a master frame of 1 5/8" depth, by 1" height. Colors available are white, bronze, almond and clay. Orders are always taken TTT.
Series #100 Slider Porch Window
The 100 series is manufactured with one fixed panel, one removable screen, and one sliding panel (made right hand slide unless ordered as left).
Series #300 Slider Porch Window
The 300 series is manufactured with two sliding removable glass inserts.
Series # 500 1 Lite
The 500 series is manufactured with one removable glass insert.
Cranbrook Features
Nylon rollers on steel axles and housings for smooth operation of sash.
Two track fully weatherstripped frame.
1 9/16" overall frame depth.
Full sash interlock and weatherstripping.
Standard Color Options
Color Disclaimer:  Monitor color and brightness may vary, please stop in to view samples in person to verify color.