With our storm door, protect your prime door, reduce drafts and provide daylight and fresh air. Our storm windows will improve your homes energy efficiency at a fraction of the cost of replacement windows.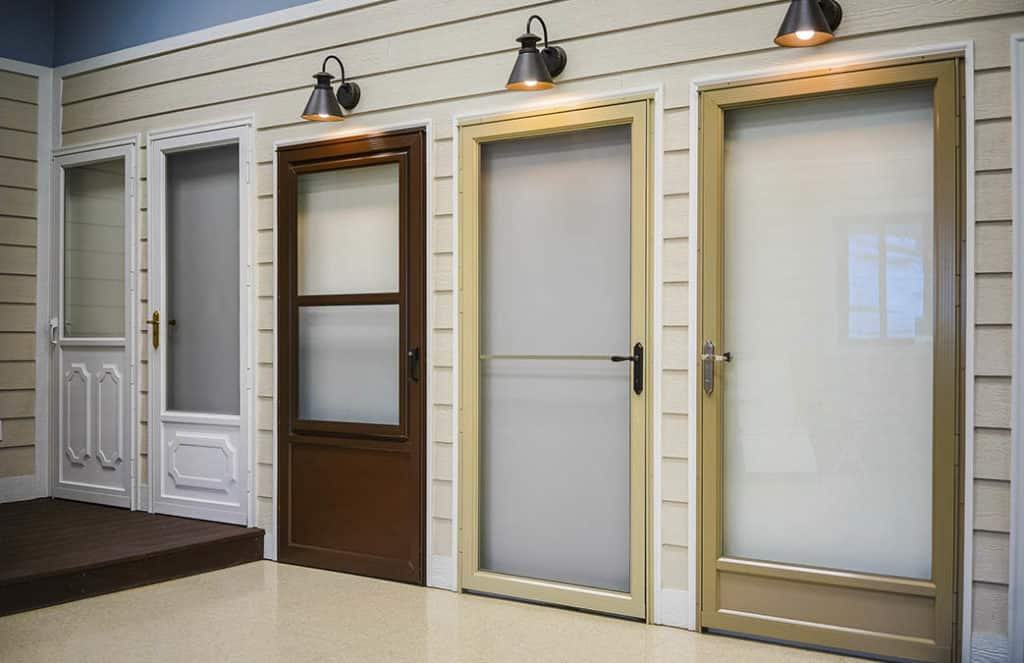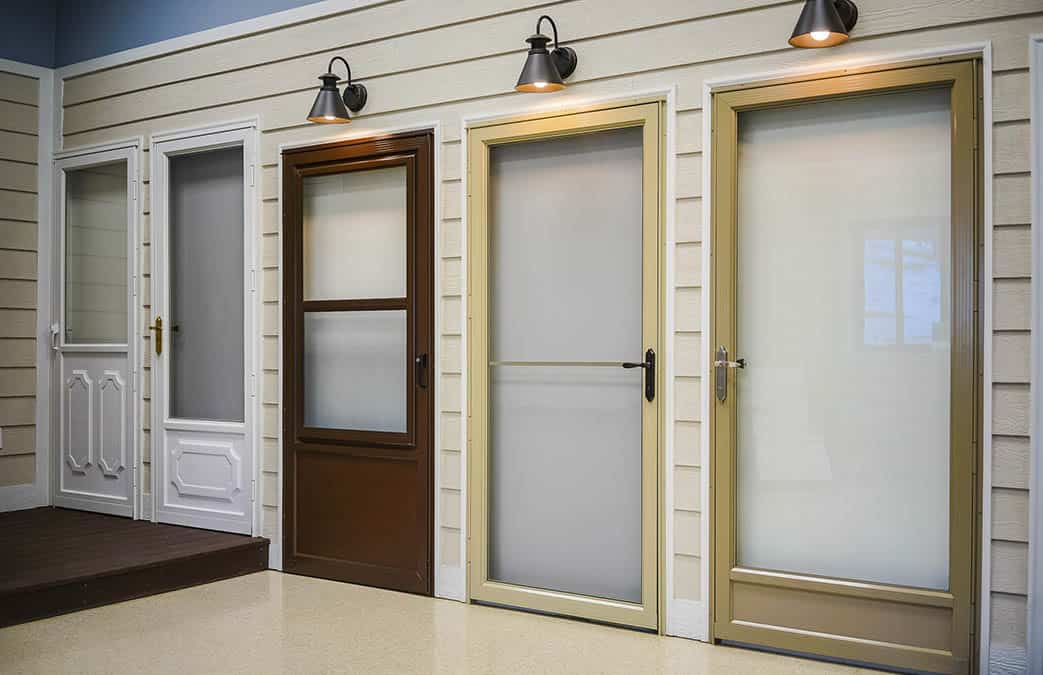 Rodenhouse Door and Window Inc. manufactures Kaufmann aluminum storm doors. We offer a wide range of styles and colors to fit all your storm door needs.
View Storm Door Parts and Accessories
Features:
Thick reinforced aluminum frame cannot shrink, swell, delaminate, or rot.
.50 Heavy 6063T5 extruded aluminum has an attractive powder coat finish.
Oversized 14 gauge metal corner gusset is the strongest available.
Oil impregnated bushings in each of the four hinges assures a smooth and quiet operation.
1/8" Tempered safety glass provides strength and durability in standard and special sizes.
Charcoal aluminum screen wire accents a durable extruded screen frame.
Ten popular models are available in standard widths of: 30", 32", and 36".
Special sizes are available with the shortest lead-times.
All doors are pre-hung with color matches Z-bars that include weatherstripping and an adjustable bottom expander.
Rodenhouse storm doors are offered in a wide assortment of colors.
Custom hardware and glass can dress up your door to your liking.
French Doors- All models can be combined in a French door configuration so you can protect and ventilate your double doors.
Standard Color Options
Color Disclaimer:  Monitor color and brightness may vary, please stop in to view samples in person to verify color.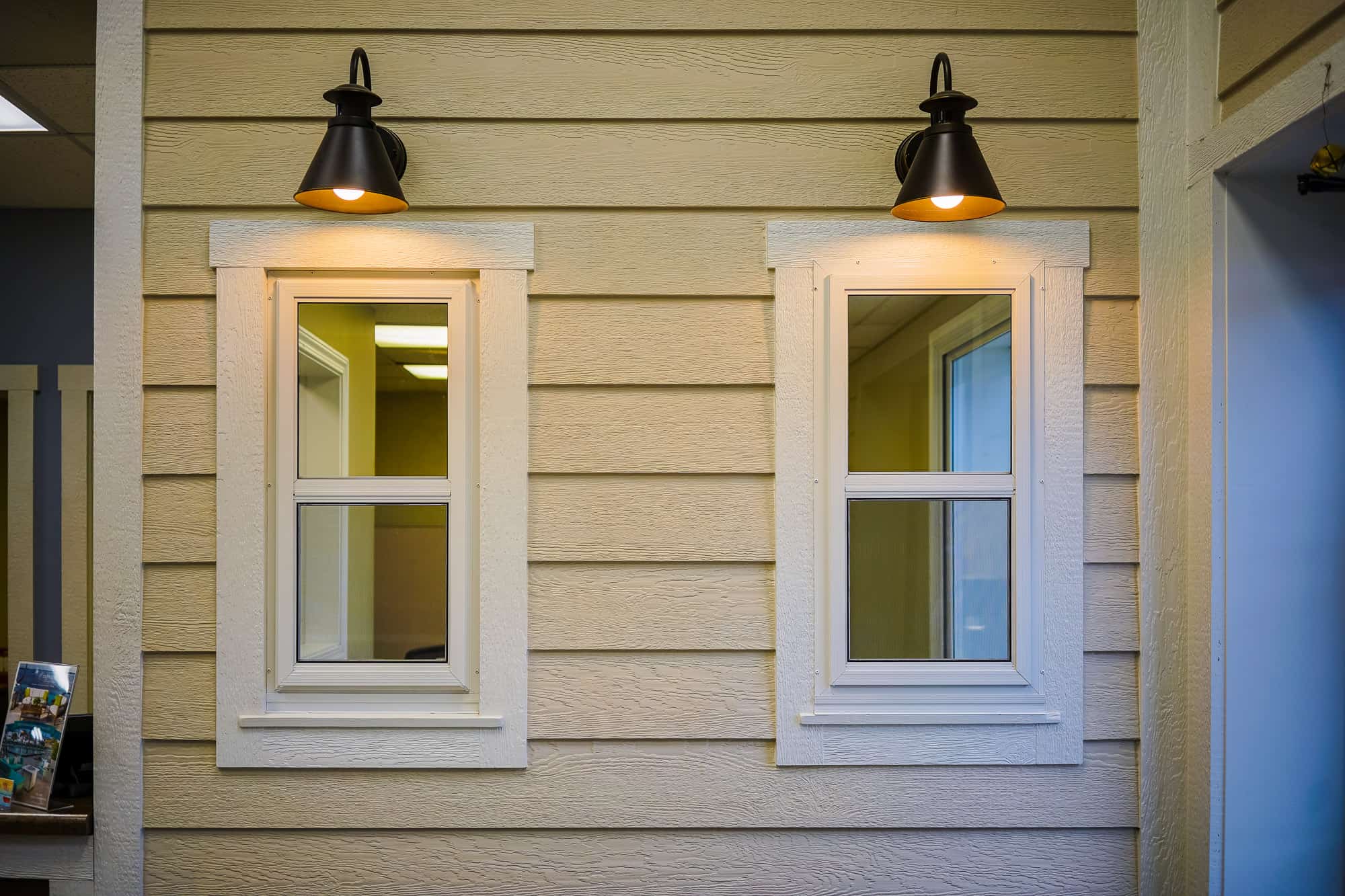 Rodenhouse Door and Window Inc. manufactures Kaufmann aluminum storm windows. We offer three different styles of windows to fit all your needs.
We offer two types of double-hung storm windows:
Features:
Multi-Vent Action - Allows ventilation every inch
Strength & Durability - Powder coated aluminum with 25% more metal then competitive products.
Diecast Slidebolts
Marine style wrap around glazing.
Interlocking center meeting rail.
100% Wool Pile Weatherstrip - Will not mat or freeze up.
Aluminum Screen Wire
Screw Type Corners
Every Window Custom Built To Fit Your Exact Dimensions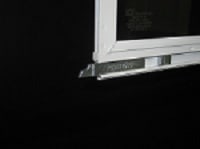 Diecast slidebolts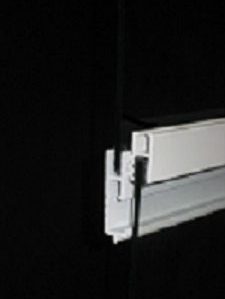 Fully interlocking center meeting rail.
We also manufacture a picture window storm window:
All of our storm window options feature an adjustable bottom expander that matches the slope of your window sill, and include color matched installation screws.